"DOWN TO THE ISLANDS"
Cody & Bj ended up on Grand Bahama Island because of a hurricane.  We met a wonderful man, with a beautiful family, who was kind enough to share their culture, their love and knowledge of the island with us.
In The Show We Take A Musical Trip To The Islands Of Beautiful Water And Calm Ocean Breezes.
Volunteers Become The Stars Of The Show – Singing – Dancing – Doing The Limbo
A Great Time Is Had By All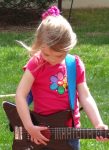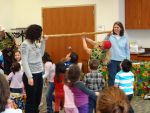 CALL     703-425-1692 
To Book Your Next Show!**